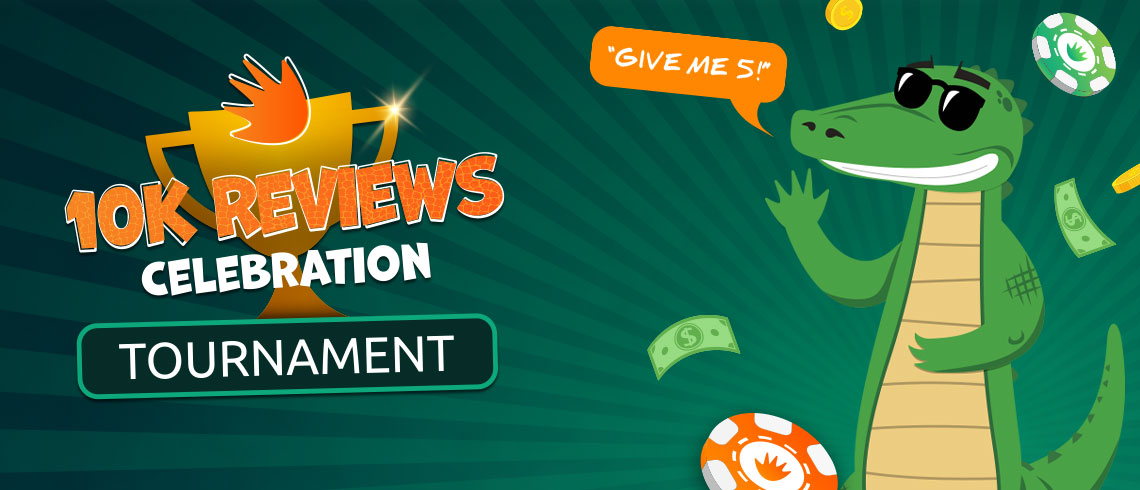 Good on ya, mates! The Croco crew is chuffed to bits as we hit a whopping 10,000 glowing reviews for our cracking online casino! We couldn't have done it without your support and love. To show our gratitude we've got some exciting news that will make your tails wag with delight! We're throwing a bonzer $10,000 prize pool tournament!
The Lowdown - Tournament Details 🏆
Get ready to throw some shrimp on the barbie and crack open a cold one because Croco's 10k reviews celebration is here and we've got all the deets for you!
Entry Fee:
You heard it right, cobbers! No need to spend a penny to join the fun. Entry is free as a bird!
Free Credits:
We're feeling generous, no doubt about it! When you sign up for the tournament, you'll be chucked a sweet 5000 free credits to get your game on.
Prize Pool:
Hold onto your Akubras, folks, 'cause we're talking a massive $10,000 prize pool up for grabs!
Add-on:
Wanna boost your chances of taking home a truckload of dosh? No worries! For just 8 bucks and 10,000 credits, you can score yourself an add-on.
Featuring Pokie: Mighty Drums
We've got a real gem here! The star of the show is the thrilling pokie, Mighty Drums. With more features than you can poke a stick at, this game will have you on the edge of your seat, no worries!
Mark Your Calendar - Tournament Dates
Now, you might be wondering when the fun begins and ends. Well, the festivities kick off today, and you'll have a solid two months to show off your skills, chase those croc-sized wins and grav a slice of the hefty prize pool. It's a celebration you won't want to miss!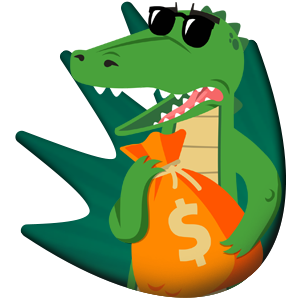 How to Join the Party 🎉
Joining the 10K Reviews Celebration is as easy as pie. If you haven't signed up at PlayCroco yet, what are you waiting for? Get a wriggle on and become a Croco mate! Once you're in, keep an eye out for the tournament announcement.
Play Fair and Square
No worries, cobbers, we've got your back! The tournament will be run as straight as a die, so everyone has a fair shot. No shonky business here, just good old-fashioned fun!
All Aboard for a Chance
We believe in giving everyone an equal chance, and that's why this tournament has no entry fee. So whether you're a seasoned spinner or a greenhorn, everyone's welcome to join the party!
Don't Miss Out, Mate!
This is a once-in-a-blue-moon opportunity, so don't let it slip through your fingers! Get ready to have a terrific time at Croco's 10K Reviews Celebration. Remember, it's all about the fun, the mateship, and the chance to score a top-notch prize from that 10K prize pool!
Time to call it a Bonza 🤑
We hope you're as excited as we are about the 10K Reviews Celebration at PlayCroco!. We couldn't have done it without you, our croctastic players!
Thanks for being part of the Croco crew, and let's have a bloody bonzer time at the 10K Reviews Bonanza! Don't miss the chance to win your fair share of the $10,000 prize pool!