You know what really rocks Croco's world? Online casino pokies and slots… that's what! But Croco wasn't always so gun-ho when it comes to playing casino games. In fact, he learned everything there is to know about online casino pokies and slots from his reptilian ancestors!

They taught him the fundamentals of online casino pokies and slots. However, they also imparted on him some secret wisdom. Wisdom that we're going to share with you today in our latest article. So take note and read on because we have 5 tips for playing PlayCroco pokies. We tell ya... this post is an absolute fountain of good fortune…

If you want to become an online casino pokie and slot master, you've come to the right place. Learn the online casino tricks of the trade when it comes to beating these digital machines at their own game and expand your grey matter. After all… winning more money and knowing more about online pokies and slots go claw in claw!
What's the difference between online casino pokies and slots? 🎰
Before we jump into the juicy part of this article, it's important to wrap your skull around the difference between online casino pokies and slots. To do this, let's start with the most obvious question. What is a pokie and what is a slot?
According to Croco, both online pokies and slots are essentially the same thing. They have spinning reels, unique themes and specific winning combinations that can award prizes! The difference between online casino pokies and slots is therefore in the name.
Pokies are what people in Australia and New Zealand call slots, whereas slots are what people in every other part of the world call pokies. The only confusing part here is how did pokies get the name 'pokies' in the first place? Well that we can't answer, although brainier Crocos have suggested it could be a slang term for 'poker machines', which was another name for slots back in the day.
How many types of online casino pokies and slots exist? 🍀
Phew… there's a bit to unpack here!
Really there are too many different online casino pokie and slot themes to count. From cartoon-style themes to movie-inspired ideas, there really is something for every punter to pick! If we're speaking about the actual gameplay types though, well then, we can most definitely answer that. Keep an eye on PlayCroco online casino blog where we cover most of these different types!
At present, there are 10 different types of online casino pokies and slots. These are the most popular types, however, that's not to say a new variation will be invented in the future. You may recognise some of these types at our online casino. If you don't recognise them though, enjoy the fact you've just learned something new!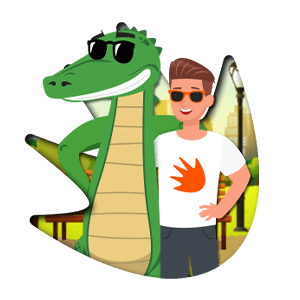 3-reel
5-reel
7-reel
Progressive jackpot
Fixed jackpot
Fixed payline
Variable payline
All ways pay payline
Guaranteed bonus slots
Speciality titles
Can you play online pokies and slots on a mobile device? 📱
Of course! In this fast-paced, want it now, action-packed world we live in, an online casino without mobile capabilities is like a vegemite sanga with tomato sauce – bloody strange! Take a look at our online casino pokies app guide.
PlayCroco is available on both iOS and Android platforms, which ensures that both iPhone and non-iPhone users can play it. What's more, you still get the same unparalleled performance and streamlined banking options as our browser version when playing on your mobile!
This means that nearly all of our online casino pokies and slots are available. It also means that you can bet, spin and win while on the go! Just grab your phone or even a tablet device and navigate to the PlayCroco online casino. Once there you can simply tap to move from page to page or game to game – it's all at the tip of your fingers!
What are some popular online casino pokies and slots? 💰
Ok, ok… you got us! We're gonna do one better than simply list the different TYPES of online casino pokies and slots and actually jot down the most popular games at PlayCroco right now.
Called 'Hot Games', the titles below are a mix of yet-to-be proven superstars plus faithful classics that loyal followers love to win on. Have you played any of these titles before? We reckon you most definitely have. If there's something on the list that you're yet to try though, give it a crack today…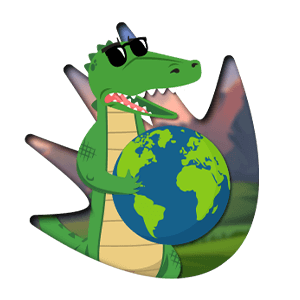 Diamond Fiesta
Plentiful Treasure
Mardi Gras Magic
Football Fortunes
5 Wishes
Bubble Bubble
Achilles Deluxe
Witchy Wins
Dr. Winmore
Lucky 6
5 tips for winning big on the pokies and slots 💪
If you want to beat online casino pokies and slots, then this is the Holy Grail of advice!
Better yet, all of these have been sourced from some of our most recent winners. This means that these 5 tips for winning big on online casino pokies and slots aren't just Croco blowing smoke out of his tail… they're actually helpful, actionable and practical!
1. Claim your casino bonuses
PlayCroco is all about providing you with the best treats. And this of course includes high match bonuses, no deposit bonuses and free spins. You can find plenty of online casino bonuses in the following places:
Promotions page - they are Crocolicious!
Cashier - search for the "coupon" section
Casino Message Center - keep an eye on it :)
Your email - there will you find regular bonuses and promotions
2. Decide which online pokies and slots are the best for you
Every online casino pokie is different. Like we mentioned earlier, they all differ in terms of theme and gameplay type. 
For this reason, it's important to pick a slot that you will enjoy and that offers suitable rewards! Check their Return to Player (RTP) percentage to determine whether they're worth it, with higher RTP games dishing up more wins. 
And remember, if you make a decision based on simply RTP or the look of the game, you won't want to play it any longer than you have to. It's only by choosing an online casino pokie or slot that's engaging and rewarding that you will find consistent success.
3. Take advantage of regular offers 
Weekly rewards, seasonal promotions, one offer welcome offers… it's all happening right here at PlayCroco. 
If you want it to happen in your bank account too, take advantage of all the awesome offers that we offer. There are plenty of them running all the time and they can pretty much all be used on our online casino pokies and slots. See for yourself what's currently available by using your mobile or desktop browser and head to the PlayCroco promotions page.
4. Get your loyalty program cashback offer
PlayCroco online casino offers a unique loyalty program. The more you play, the higher you climb the VIP ladder... Our loyalty program makes it easier for customers to become VIPs and unlock a whole new world of offers, perks and winning chances...
Called cashback, every step of our loyalty program allows you to get money back on busted deposits! This varies between 25% for BabyCrocos to 40% for RoyalCrocos. By getting cashback, you can give yourself a comfy cushion for lost bets! Although if you follow these tips… there won't be too many of those.
5. Get in touch with our online casino support team
Need advice on how to play pokies or slots? Need a treat to keep you going? Our online casino support team is here 24/7. No matter what your issue is, we're here to help you out and get the most out of your gambling experience.
It's all about having fun here at PlayCroco. So don't worry, we don't bite! Simply chat to us at any time of the day and night (we never rest on our tails!) or email us.
Hopefully you found these tips on how win on online casino pokies and slots helpful! With these you can sleep a little easier and win a little bigger. But we're not gonna waffle on any longer! Get out there and put these PlayCroco casino tricks hacks into action. Oh… and don't forget to write us a review!

Read more articles 📗

👉 Create your FREE account today:
If you don't have an account create your account today
Click on the "Coupon" button if you're using a mobile device or head to Cashier if you're using your computer
Redeem your welcome bonus: coupon PLAYCROCO - 200% bonus up to $5000
Grab your free $50 treat: coupon PLAYCOOL
Start playing and have fun!