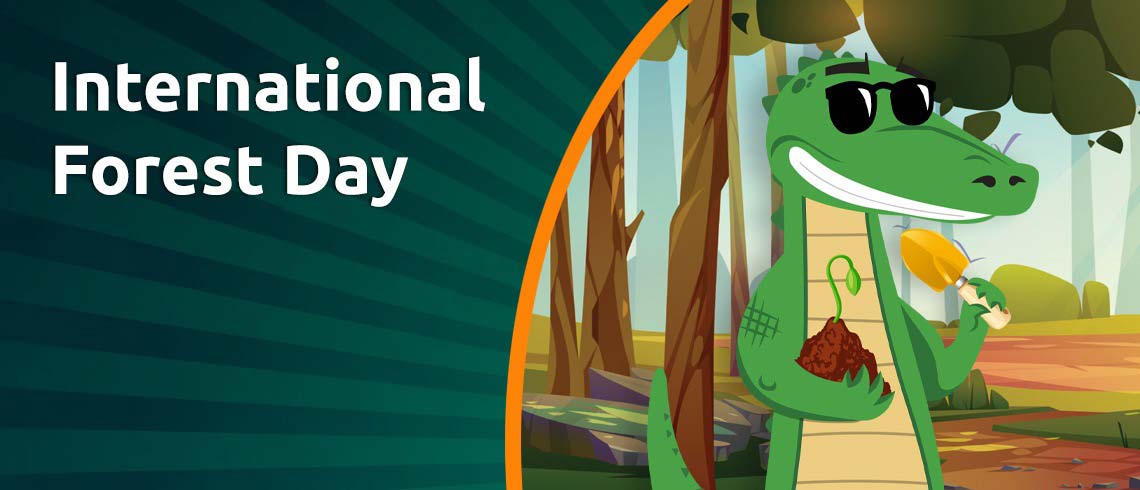 G'day mates! It's that time of year again, and we are here to celebrate international forest day.
This year on March 21st, let's take a few moments to appreciate the wonders of nature, PlayCroco style. It's time to celebrate our Aussie forests and all the crazy creatures that inhabit them. How about we raise a glass (or a can of Foster's) to the trees, the snakes, the spiders, and even the drop bears.
What is International Forest Day? 🌳
International day of forests is a day to raise awareness of the importance of all types of forests and trees. In Australia, forests cover approximately 16% of the total land area and are home to a diverse range of flora and fauna, including many endangered species.
This day marks an opportunity to highlight their value to our lives, from providing clean air and water to helping mitigate climate change. It's a day where we celebrate and protect our beautiful forests' greenery, wildlife, and tranquillity. From the Amazon rainforest to your local woodlands, forests are essential for their beauty and for keeping our planet healthy for current and future generations.
History of International Day of Forests 🍂
In 2012, the United Nations General Assembly established this day to raise awareness of the importance of forests and promote forest sustainable management globally.
The day is celebrated annually on March 21st and aims to highlight the vital role of forests in sustaining life on earth. Countries are encouraged to undertake local, national, and international efforts to organize activities involving forests and trees, such as tree planting campaigns.
Why is it Celebrated? 🐨
We get to appreciate the beauty and importance of trees and healthy forests. But let's be real, why do we even bother celebrating this day? I mean, what's so special about trees anyways? Here are a few reasons why we celebrate the International Day of Forests (and why we should keep doing it):
Trees are like the Lungs of the Earth
Okay, this might sound a bit dramatic, but hear us out. Trees play a crucial role in producing the oxygen we need to survive. Through a process called photosynthesis, trees absorb carbon dioxide and produce oxygen. Just one mature tree can produce enough oxygen to support two humans. So, in a way, trees are like the earth's lungs - they help us breathe!
Trees are Home to Some Pretty Cool Creatures
Have you ever seen a koala napping in a tree or watched a family of birds building a nest? Trees provide a habitat for countless species of animals, from the tiniest insects to the largest mammals. And let's not forget the monkeys swinging through the branches in tropical rainforests. Trees are like apartment buildings for wildlife - they provide shelter, food, and safety for all creatures.
Trees are Constantly Combating Climate Change
Who needs superman when you have trees? They are like superheroes when it comes to fighting climate change. They absorb carbon dioxide, one of the leading greenhouse gases responsible for global warming. One mature tree can absorb up to 21 kilograms of carbon dioxide a year. And as trees grow, they continue to absorb more and more carbon dioxide. So, planting and preserving trees can help slow down the effects of climate change.
Trees Provide us with all Sorts of Goodies
Who doesn't love a good apple or orange? Trees provide us with all sorts of delicious fruits, nuts, and other goodies. And let's not forget about wood - we use it for building houses, making furniture, and even fuel. Trees also provide us with critical medicinal compounds, like the bark of the willow tree, which is used to make aspirin. So, in a way, trees are like our own personal grocery store and pharmacy!
Trees are just Plain Beautiful
Okay, this might be a bit cheesy, but it's true. Trees are like works of art - each one is unique and beautiful. From the twisting branches of a gnarled oak tree to the delicate leaves of a weeping willow, the changing colours of autumn foliage, or the magical beauty of snow-covered forests in winter. Trees are like nature's way of showing off.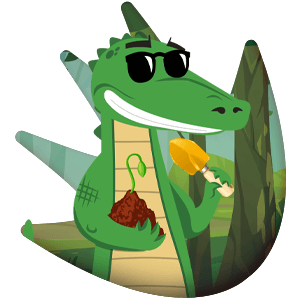 Plant a Tree on Forest Day 🌲
If you're anything like our charming mascot, you're into celebrating. Croco is getting in on the tree planting campaigns action and plans to plant 100 trees in Australia this year. The good news is that you can help! A part of your deposit will be sent to the Foundation for National Parks and Wildlife if you use the promo code PLANTATREE.
Wondering how to claim your bonus? Well, step one is to LOG in (a little forest pun for you). You can find all the bonus info below. Here's hoping you win BIG. We're rooting for you.
135% MATCH BONUS + 35 FREE SPINS
Min. deposit $35
Code: PLANTATREE
1xdaily. No max cashout.
Offer expires on 20th of April. General T&C's apply.