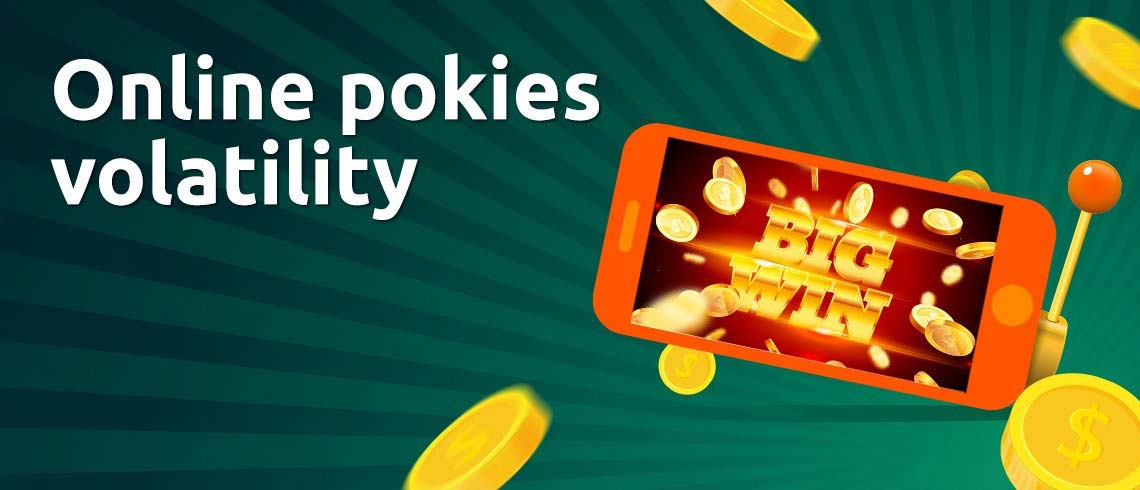 Master the world of online pokies volatility with this article. Everything you need to know about slots and win real money is right here.
It's something we've all got to consider every once in a while, as PlayCroco players. But did you know that summing up your risk on a pokie is super dooper simple? Of course we're talkin' about a little something called 'volatility' or 'variance' here – an element of online pokies that should be talked about a lot more!
In this article… we do just that! By having a yarn about volatility you can begin to master real money casino games. And when you start mastering the pokies, you begin banking some serious dough. So like Croco at a swimming pool… let's dive right in!

The definition of online slot volatility 📝

Slot machine volatility refers to the amount of risk inherent to an online pokie or slot. Simply put: volatility is a word that's used to describe both how big your payouts will be and how often they will come when playing real money casino games!
Some games have a very high volatility! Other games have volatility that's lower than a snakes backside. 
Online casino games with a volatility ranking that is at the upper end of the spectrum pay out large amounts but they don't payout all that often. Conversely… games at the lower end of the spectrum pay out heaps but the amounts are just smaller. 
There's really no good or bad when it comes to volatility. It all comes back to what you prefer as a player. But how do you figure out what's right for you? This'll help…
Very high volatility online slot games ⚡
Hold onto your hat because you're gonna be absolutely rolling in cash when you play high volatility slots.
The reason being that very high volatility slot machines offer the biggest payout amounts! Just don't expect these payouts to come hard and fast. There are sometimes long dry patches when you don't win anything on these games.
However, any boredom will be quickly extinguished when that mind-boggling bonus win does happen! A good example of a very high volatility slot is any casino game with a massive progressive jackpot…
High volatility online slot games 🌡️
One step below very high but one above medium. High volatility real cash slots are Croco's favourite!
He just loves the fact that you can still enjoy pretty consistent payouts with big amounts. Perhaps you love high volatility slots too. And why not? They combine generous prizes with regular wins! That sounds pretty bloody awesome to us.
Medium volatility online slot games 🔥
Consider yourself to be a wise ol' PlayCroco member? Then maybe a medium volatility pokie is for you!
This level of volatility is ideal for when you want to keep a close eye on your bankroll. Safe, predictable and balanced, medium volatility online pokies won't deliver any life changing wins. What they will do though is keep you entertained with regular payouts!

Low volatility online slot games 🔅
Finally we have a low volatility slot that can be found at most online casinos. These online casino games are the exact opposite to their high volatility mates up top.
They are always going off like a frog in a sock with wins! But the flipside to this regularity is that these wins are pretty modest. So in summary… low volatility pokies will keep your bankroll ticking over but it might take a few years to amass enough winnings to pay for your next holiday.
The importance of volatility & slot games 🛎️
Beyond just giving you a good idea as to how much you can win, volatility also plays a role in determining just how much you will enjoy an online casino game!
 Because losing on each spin can wear you down and winning small amounts on practically every spin can become repetitive… there's no doubt about it. What you really need to ask yourself is: whether you're a high stakes player or someone in it for the long game?
Volatility vs variance 🆚
While we're more accustomed to using volatility when speaking about risk in online pokies, other sites might call it variance.
What's important to note here is that there's zero difference between the two. Both terms are used to describe the amount of risk inherent in a slot. Very high variance pokies pay out rarely but boast bigger wins while low variance pokies offer small amounts but they pay out often… in the exactly the same way that both high volatility and low volatility pokies work. So if you see the word 'variance', you can trade it out with 'volatility' or vice versa.
Return to Player percentage (RTP) 💰
In addition to volatility, Return to Player percentage (RTP) is another term that we should have a yak about. It does after all also affect your decision as to which game you want to play!
For those not in the know, RTP refers to the amount of money that a particular pokie will return to yourself or an online casino!
Now of course RTP isn't calculated per session. In fact, it's normally averaged out over literally millions of spins for the entire lifetime that a machine is in play! So this means that yes… hot streaks can exist. And you can win back-to-back on different titles. It also means that we can sometimes take a big loss purely so you can enjoy some payout prizes!
RTP can vary from game to game. Some can be down around the 80% to 90% mark while some can be higher than 95%. Obviously we recommend that you only play real money PlayCroco pokies that come in over 95%... that's where the good wins are found!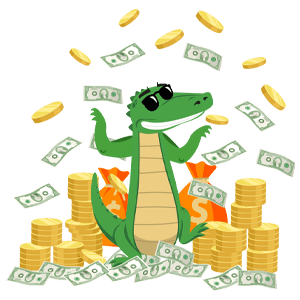 Determine slot volatility ✔️
Speaking of things being found… do you know how to determine the volatility of an online pokie? Because it's really not difficult. One might even say that it's a walk in the crocodile park.
In order to identify volatility you just need to read one of our game reviews when they're released on our blog page. We clearly list the volatility of a game at the top of the article. It's there that you'll find whether a game is either very high, high, medium or low volatility. It's then up to you which volatility pokie that you choose.
You can also go to the games page at PlayCroco! And on every single game icon that you can click on, you'll be able to check the volatility of that specific pokie. Of course this doesn't apply to table titles or virtual casino games!
Once you've got a favourite volatility type, you can continue to play that every time! However, you can also switch it up to keep things interesting. The choice, as Croco likes to say, is totally yours…
PlayCroco volatility online pokies 🤑
Now that we've covered everything from RTP to volatility and variance, it's time to check out PlayCroco's different pokies AND the slots volatility that comes with it. We have an online slot game or two that are quite popular (don't worry, we have made sure that each ones has some seriously epic bonus features) - you might have your own favourites! 

Very high volatility slot games
Triple Twister
Nova 7s
Secret Jungle
High volatility games
Asgard
Cash Bandits 2
Jackpot Pinatas Deluxe
Medium volatility slots
IC Wins
Plentiful Treasure
Stardust
Low volatility slots
Popiñata
Vegas Lux
Wild Hog Luau

👉 Create your PlayCroco casino account for FREE today:
If you don't have an account create yours here.
Click on the "Coupon" button if you're using a mobile device or head to Cashier if you're using your computer
Redeem your welcome bonus: coupon PLAYCROCO - 200% bonus up to $5000
Grab your free $50 treat: coupon PLAYCOOL
Start playing and have fun!