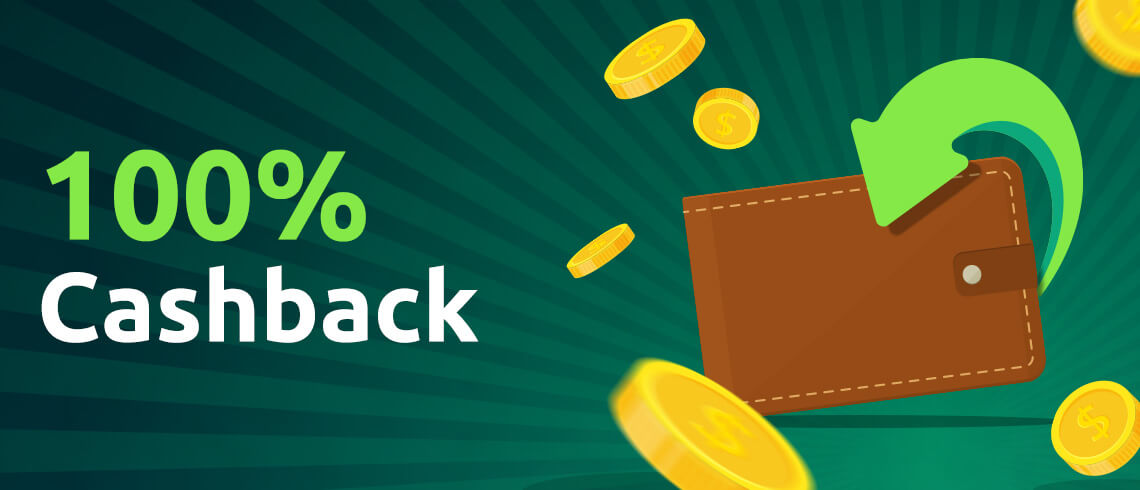 If you thought crocodiles were just fearsome reptiles lurking in the water, think again! At PlayCroco, these crocs know how to have a good time, especially when it comes to our exciting new promotion - the 100% Cashback on your 1st deposit!
Get ready for a Cracking Deal at PlayCroco Online Casino! Hold onto your hats, because our brand spanking new promotion is sure to get your heart pumping and your excitement soaring. We're absolutely stoked to unveil our latest offer, giving all our Croco's 100% Cashback on your FIRST DEPOSIT. Prepare yourself for a gaming experience like no other, where you'll get to embrace the fun, excitemement, and thrills of casino games, all while having a cheeky grin on your face!
How to Get Your Croc-tastic Cashback 💰
Step into the PlayCroco Casino realm, and you'll be greeted with a splash of excitement right from the start. With the 100% Cashback promotion, you get a golden opportunity to turn the tides in your favour. Imagine making your first deposit, and if things don't go as planned, you get your cash back! It's like having a crocodile ally watching over your wagers, ready to give you a helping hand when needed.
It's as easy as chucking a boomerang! To score your 100% cashback, simply follow these steps:
Get Yourself Ready, Mate:
Whether you're a seasoned player or a newbie ready to hit the reels, this promotion is open for everyone who's making their first deposit!
Deposit and Play:
Make a single deposit of at least $10 within the last 30 days and get ready to croc and roll. Remember, it's your first deposit that counts, so don't miss this corker of a chance!
Play 'til You Drop:
Play your heart out on our bonza selection of pokies and table games! With a dazzling array of games to choose from, you'll be spoiled for choice.
If Lady Luck Isn't Smiling:
We get it, sometimes the crocs bite. If your balance drops to less than a buckaroo ($1.00), worry not! We'll have your back with a full cashback of your deposit amount.
Rules of the Wild: Tame the T&Cs 💪
Every good deal comes with a few rules. Here's the lowdown on what you need to know:
No "Pending" Withdrawals:

If you've got any pending withdrawals, hold your horses! This offer is only available to those with no pending payouts.

First Deposit Delight:

It's a once-in-a-lifetime deal! Your first-ever deposit is the key to unlock this top-notch promotion.

Any Day, Anytime:

Here's the best part - you don't have to wait for a specific day to unleash the cashback excitement. PlayCroco's got your back (and your cash) any day of the week! Now, that's what we call a party that never stops!

The Playthrough Challenge:

To cash in your cashback, you've got to meet a 20X playthrough requirement. But no worries, with our top-notch games, that's a breeze!

Minimum Deposit:

You've got to splash at least $10 into your account to be eligible for this bonzer cashback offer.

Balance Buddy:

To get the cashback blessing, make sure your balance is less than a buckaroo ($1.00) before claiming this offer. Just a little heads up from our generous crocs - they want to make sure you're truly ready to roll.
Reap the Rewards! 💯
At PlayCroco, we're all about providing our players with the full Aussie experience. That's why we've whipped up this awesome promotion! With a dazzling 100% cashback offer, the adventure never ends. And remember, we've got a while heap of your favourite casino games and promotions waiting for you. So dive in, have a phenomenal time, and take home that gold!
Grab Your Cashback and Dive into the Fun! 🐊
So, there you have it, folks! The biggest bash this side of the outback is here at PlayCroco Online Casino!
Now that you're acquainted with the rules, it's time for the real adventure to begin. Picture yourself surrounded by playful crocs, cheering you on with every spin and bet. The 100% Cashback promotion turns every twist and turn into an exhilarating ride of endless possibilities!
So, what are you waiting for, fellow adventurers? Grab your lucky hat, don your shades, and join the Croc Kingdom for a gaming escapade like no other. Spin the reels, play those cards, and bask in a gaming journey filled with surprises and rewards!
Remember, our cheeky crocs have got your back! With PlayCroco's 100% Cashback on your 1st deposit, you've got a safety net like no other - a crocodile safety net!
Are you ready for the adventure of a lifetime? Dive into PlayCroco Casino now and let the cashback festivities begin!
Happy gaming, and may the crocs of fortune smile upon you!