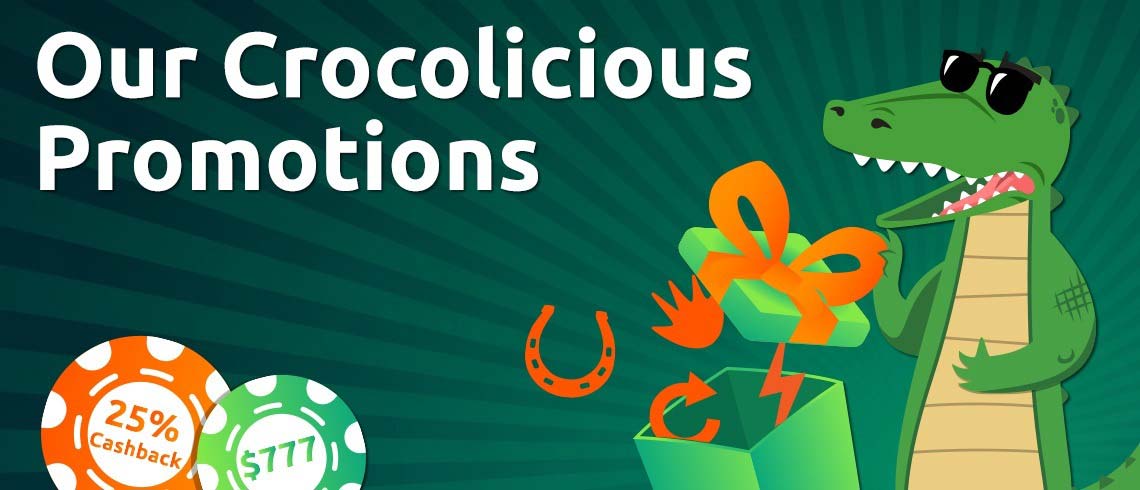 Cashback offers, free spins, weekly rewards and more! The top PlayCroco casino promotions live right here…
There are few things in this world that we love more than running casino promotions. It gives Croco a chance to reward dedicated casino players with additional prizes and ensures you have something fun to look forward to when you play with us. There are always promos in the Land of PlayCroco and our mascots passion for them rivals his love for a juicy stake in that they both make his mouth water.
If you're like our scaly mate Croco and you also love promotions, then you've come to the right online casino. We have a bunch of promotions that are fixed on our calendar. Plus, we'll also be introducing themed promos throughout the year, so keep your eyes peeled for those too.
Right now though we'd like to take this opportunity to serve up PlayCroco's most delicious top promotions. From delectable free spin offers to cashback specials that will make you hungrier than a crocodile on a diet, these are the promos that you can look forward to as a valued PlayCroco player. Dig in!

Casino Welcome Bonus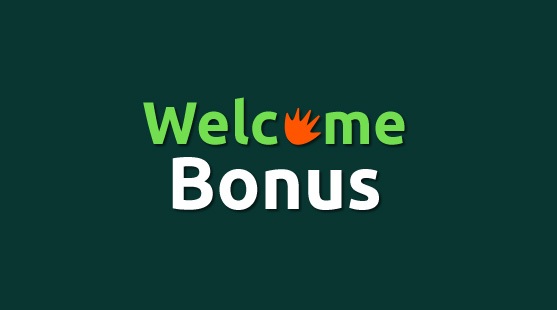 When you become part of the PlayCroco family, you get instant access to a special Welcome Bonus. Just enter the code PLAYCROCO into the bonus field to receive 200% up to $5,000. That's not all though, because we want you to feel cool, casual and comfortable at our casino, so we'll also throw a $50 free bonus into the pot when you enter PLAYCOOL.
Stir those two bonuses around and what do you get? Well, probably something that feels like a warm (and wet) hug from your mate Croco. Just don't let him breathe on you while he's doing it. Crocodiles have notoriously gnarly breath.

Up to 40% Cashback aka CrocoReload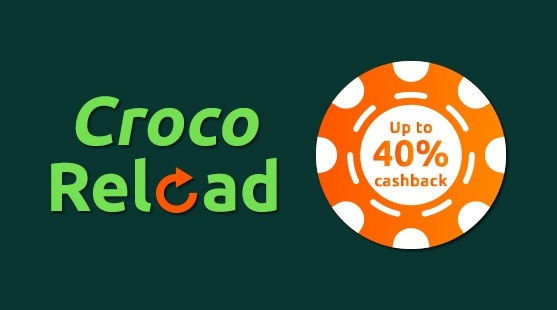 Making deposits can feel really dull sometimes. You nominate your amount, hit the accept button and that's all there is to it. In an effort to jazz up this mundane action, we've cooked up a little something called CrocoReload.
With our CrocoReload promo, you get betweem 25% and 40% cashback on all deposits made without a bonus code depending on your CrocoLevel. Find out more about our loyalty program here. That means if you're making a run of the mill deposit without a special offer, we'll actually go out on a limb and turn this ordinary deposit into some extraordinary.
Not many online casinos can match that generosity, so it's in your best interest to take advantage of our CrocoReload promo whenever you get the chance. Who knows? That kick back might lead to a life altering win that has you rocking out like Croco royalty.

$100 Weekly CrocoBoost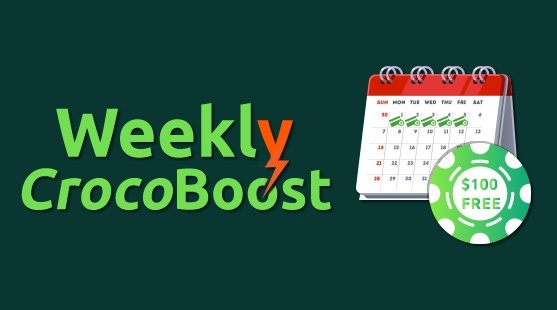 The land of PlayCroco casino is brilliant, bold and incredibly bountiful. So bountiful in fact that we've got a few special ingredients here that we're able to turn into a special promo by the name of CrocoBoost.
Available to members in the form of a tasty looking shake, CrocoBoost is a weekly promo that allows you to receive a free $100 bonus every Friday. All you need to do to to get this offer is deposit daily from Monday to Friday. Find more info on your casino message inbox.
There's no minimum amount you need to deposit. Simply top up your account and boom! You're eligible to claim an extra $100 FREE to bet with at PlayCroco casino. Now, tell us… is there are better way to kick start your weekend than with some free cash on a Friday?

Weekly Raffle - Lucky Loco Draw - Up to $777 FREE!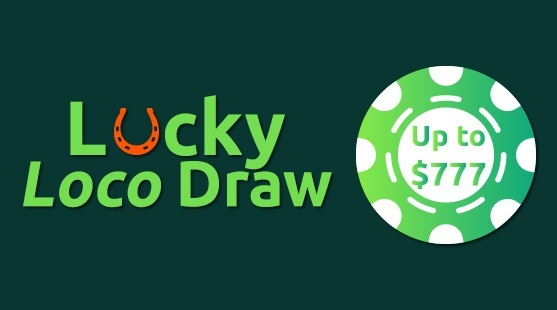 Going a little bit crazy has never been so fun when it comes to our LuckyLocoDraw. Just deposit at least $250 every week between Tuesday and the following Monday to enter this radical raffle. We'll then pull a name out of our alligator skin hat on Tuesday and reward one lucky player with a free bonus up to $777!
Don't worry, we haven't lost our minds. You can really score a humongous amount of cash with our LuckyLocoDraw. All it takes is a little bit of commitment and a pinch of luck to stir up a tantalising win.

Daily Free Spins aka CrocoSpins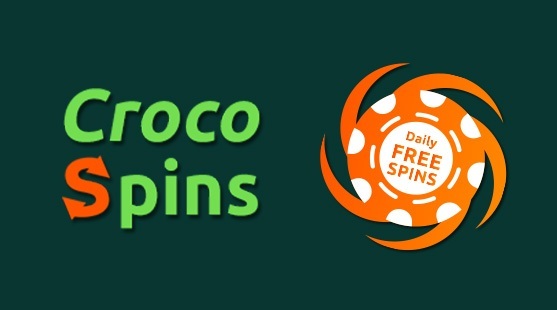 If free spins for a particular pokie make you want to boogie like Croco at a nightclub, then you better put on your dancing shoes because CrocoSpins are always available!
How it works is that we'll nominate a game that you can pick up some free spins on. The amount of spins you can win will vary, as will the game that we chose. All that's required is for you to make a deposit and redeem the coupon code in order to claim your free spins for that title.
If you don't deposit, you won't get your freebies. Sorry mate, but that's just the way it works. We wish we could change the rules but Croco is a bit of a stickler. In any case, you only need to drop some cash in your account to get an invite to this free spin fiesta.


👉 Create your casino account for FREE today:
If you don't have an account create yours here.
Click on the "Coupon" button if you're using a mobile device or head to "Cashier" if you're using your computer
Redeem your welcome bonus: coupon PLAYCROCO - 200% bonus up to $5000
Grab your free $50 treat: coupon PLAYCOOL
Start playing and have fun!