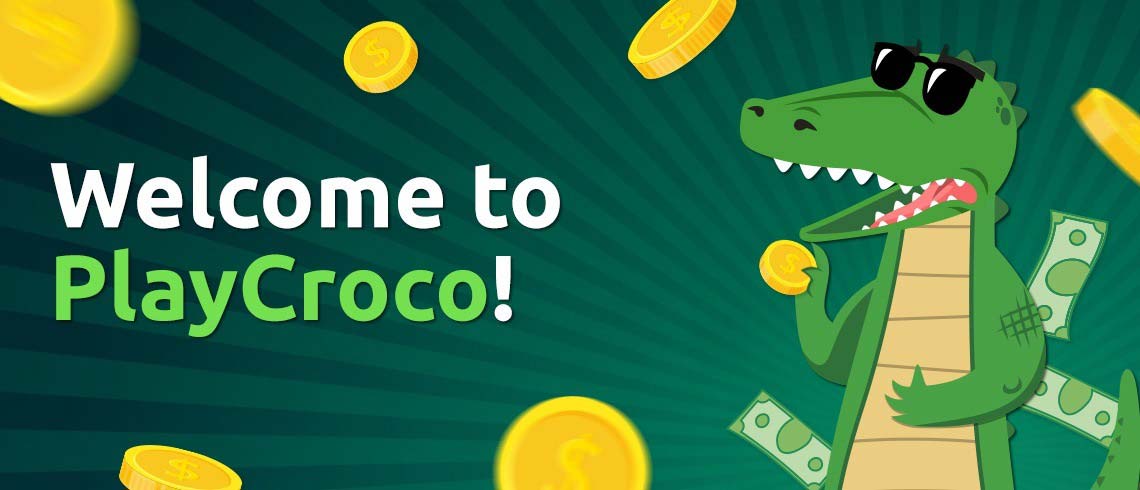 If you're looking for an online casino with a bit of bite, then you've come to the right place. Welcome to PlayCroco, Australia's best online casino virtual casino games and online pokies.
Here you'll find more mouth-watering promotions and rewards than a crocodile has teeth and enough sensational features to always keep you on the edge of your seat! But that's not all. Our casino is also home to the most radical reptile ever to rock a pair of shades who goes by the name of Croco. During your time with us he'll act as your guide. Showing you were to find the latest prizes and keeping you entertained at all times.
With his help we aim to provide a comedic, fun and playful casino experience that doesn't stop once you sign up. In fact, we reckon the best is still to come. So if you consider yourself a fun-loving online casino aficionado that isn't afraid of crocodiles with attitude, PlayCroco is the casino for you.
Discover what makes us one of the most popular online casinos in Australia and pick up your welcome bonus by reading on below.


Non-stop bonuses and benefits 💯
When it comes to PlayCroco, you can expect bonuses and special benefits to come at you faster than a charging salty. Don't forget: PlayCroco was chosen the best online casino!
From free spins to exclusive prizes and themed promotions with literally countless opportunities to haul in some eye-popping wins, we've got it all. What's more, our mate Croco loves to vary his offerings from day to day and week to week, so you'll always have something new to sink your teeth into.
Sign up now and play a fresh new game every month or enjoy different levels of cashback on your deposits. There's no danger of falling asleep at the screen when you're playing with us. It's full-tilt action with a crocodilian twist!


Revolutionary loyalty program 👑
By now you've probably realised that we do things a little differently at PlayCroco. Call us crazy or call us wild, but we prefer the term 'revolutionary' above all else. Certainly our loyalty program is just like our mascot Croco - one of a kind – in the sense that no other casino can offer what we do.
Essentially, it follows one big journey that has you starting out in the Land of PlayCroco as a BabyCroco, then progressing to JuniorCroco and SuperCroco before finally hitting RoyalCroco status. Read more about our Loyalty Program here.
More info can be found in our dedicated loyalty program blog article here, but in short, every deposit you make helps you advance to the next class. With each new class opening you up to a new set of rewards such as increased withdrawal limits, cashback bonuses and a personalised host to name a few.
The benefits of using our loyalty program are more obvious than a crocodile with sunglasses on. Not only will you get to feel like a true blue VIP, your odds will also improve thanks to the sheer amount of bonuses you're able to access.
Becoming a real rock 'n' royal croc is easier than you think too. There are no complicated hoops you need to jump through, and we won't make you walk a figurative tightrope above alligator infested waters. All you need to do is play more to win more and let us look after the rest.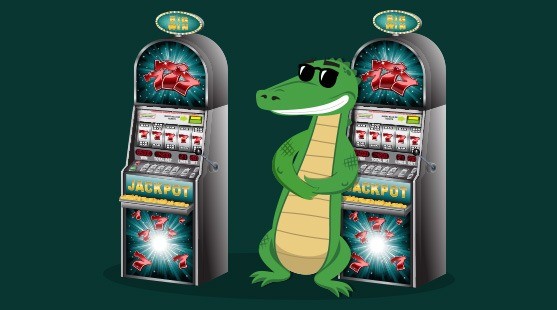 The coolest selection of games 🎰
Put your claws in the air and wave 'em like you just don't care because the most fun-filled and exciting games live here at PlayCroco. Whether you're a fan of the classics or you wanna put the latest and greatest into a death grip and never let go. This is the undisputed home of blockbusting pokies and insanely enjoyable casino games.
Cash Bandits 2, for example, is available to play right now. Take part in the ultimate game of cop versus robber and help those two blundering bandits get their greasy mitts on some serious loot.  A follow-up title to the universally adored Cash Bandits, you'll be cracking vaults and stealing wins so big they should be illegal. Like the sound of 190 free games and a x17 multiplier? Then Cash Bandits 2 deserves a look in.
Plentiful Treasures is but another outstanding pokie that you can try at PlayCroco. A progressive title with a total of four (yes… four!) jackpots for you to trigger, plus free spins and x5 multipliers to activate. It will make you feel like a kid on a treasure hunt, except this time you're playing for cash instead of candy.
Speaking of candy, Halloween Treasures also gives you an opportunity to fill up your wallet with some goodies on 4-reels and 243-paylines. Another progressive title with four jackpots, it also comes with a 50,000-coin top award and free spins for you to win. With this title it's always the spooky season, so muster up some courage and give it a crack. Halloween Treasures is sure send a shiver of excitement up even the scaliest back.

Official host of the best online pokies 🥇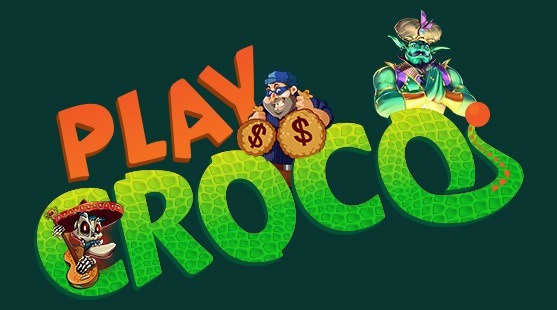 There are two things that get Croco out of bed in the morning: CrocoShakes and online pokies!
High quality graphic rendering and authentic soundtracks are just a couple of their hallmarks, but their top-notch spread of pokie themes, specialty titles, progressives and online table games is what really sets them apart. Needless to say we're proud to host some of the more spectacular games.
To try some of them out for yourself, simply get on board the PlayCroco express before it leaves the station. You don't want to miss out on rewarding bonuses, innovative features and thrilling progressive jackpot games that are guaranteed to make you smile like a crocodile now do you?
👉 Join PlayCroco for FREE today:
If you don't have an account create your account today
Click on the "Coupon" button if you're using a mobile device or head to Cashier if you're using your computer
Redeem your welcome bonus: coupon PLAYCROCO - 200% bonus up to $5000
Grab your free $50 treat: coupon PLAYCOOL
Start playing and have fun!