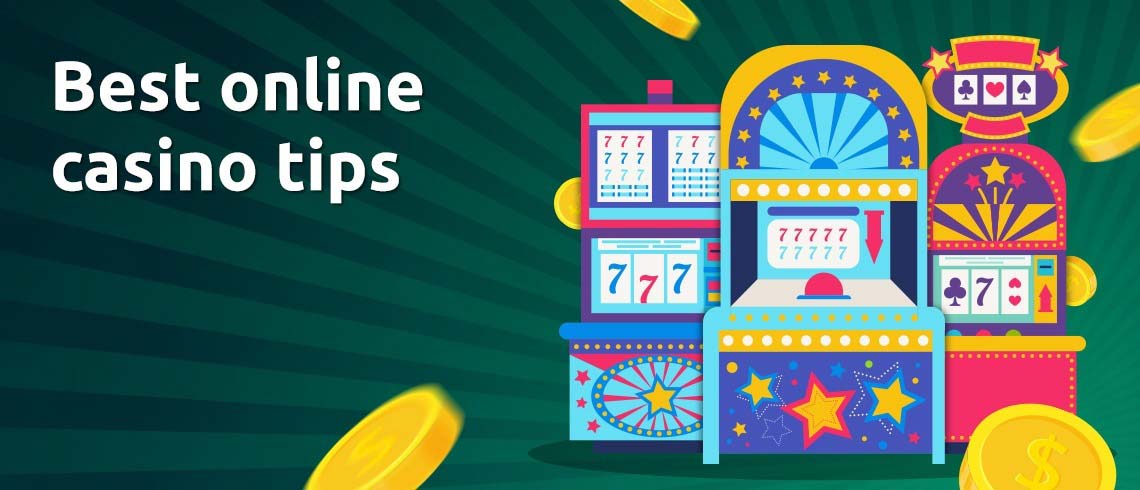 Slot machines, online pokies, casino games… whatever you call them, these digital and mechanical gambling machines are a bundle of fun!
Just think about it for a second – they come in a variety of themes and with varying payouts. They can also be easily played on the go with our casino mobile pokies app just as long as you have a mobile phone. What's more, slot machines are incredibly accessible, which means even BabyCrocos can win! That being said… it's not all rainbows, unicorns and big wins in the land of slots.
Pokies machines are a game of chance, which means your fate is in the hands of the gambling gods and goddesses. The good news though is that slot machine strategies do exist… and we've found the pick the of the bunch!
Learn all about how you can improve your pokie playing experience and enhance your odds on slot machines by reading on below!
Must know facts about online slot machines 🎰
The first slot machine was built way back in 1895 by an American inventor called Charles Fey
The first online slots, however, didn't arrive until the year 1994. They were produced by a company called Microgaming
'Slot' is the colloquial term for a slot machine on all continents except for Australia and New Zealand, where it's called a 'pokie' instead
The biggest win on an online slot was £13.2 million, which is a smidge over $25 million AUD
Because the jackpot amount regularly climbs above the $1 million mark, progressive pokies are the most popular type of jackpot pokie
Practically every online slot comes with a demo version that you can play for free
It's possible to autoplay an online pokie so that you can simply let the reels spin until a bonus round is activated, at which point you'll need to manually intervene
There's such a thing as professional pokie or slot players. They play every day and live stream their sessions
There are roughly 4,592,036 slot fruit machines in Japan. This means that for every 27 people in Japan, you'll find a slot machine (in the United States, you'll find one slot machine for every 350 people)
Nearly all online casinos feature some type of pokie or slot machine game
Best online pokies in 2021 💰
2021 has been a blockbuster year for online pokies (and Mr. Croco)! We've seen some of the most innovative titles ever and upped our monthly releases from 1 to 2 titles every 30 days. But we've also witnessed old classics be remodeled, upgraded and otherwise boosted with new bonus rounds, graphics and jackpots. So yeah.. if you ask us then 2021 has been pretty bloody awesome. And it's all thanks to the following games: 
Lucky Catch
Sparky 7
Miami Jackpots
Achilles Deluxe
Shopping Spree II
Wild Fire 7s
Jackpot Piñatas Deluxe
Spring Wilds
Mardi Gras Magic
Paddy's Magic Forest
Choose the right online slot machine 😍
You're on the verge of learning the top 10 slot machine strategies for pokie players, but before we take the next step, let's discuss how to choose the right slot.
As we all know, choosing the right slot is a crucial part of the winning process. Sure, you can still surprise yourself with a big payout on a title that doesn't exactly tickle your fancy. But you're more likely to win when you actually enjoy playing the title in question!
So for arguments sake, let's say you're a history buff. Your favourite movie is Braveheart, you love the Vikings TV series and you aced all of your history exams back in school. If this sounds like you, it's only natural that online pokies like Achilles Deluxe, Asgard Deluxe and Cleopatra's Gold Deluxe will suit you down to a tee…
Conversely, if you're more comfortable playing old school slots, then we've got you covered. Games like 777 and Wild Fire 7s offer a throwback online betting experience! With reduced paylines and maximum rewards, this compressed style of gameplay brings a nostalgic tear to our eye and really adds value to PlayCroco!
Essentially, what we're saying here is that you need to pick pokies that suit your passions or your interests! It's not the only way to win, but it definitely makes winning more fun…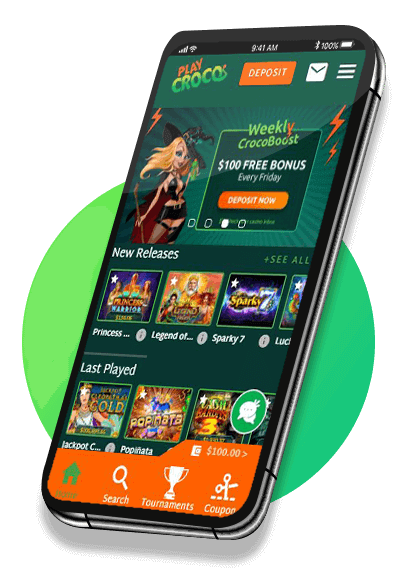 10 slot machine strategies for online casino pokie players 🔮
Buckle up, Croco members. Now we're going to learn all about the 10 slot machine strategies for pokie players. Below are tips that Mr. Croco himself uses to get ahead when it comes to online slots. This means that if you follow them to the letter, you'll most likely come out a winner…
1. Redeem no-deposit bonuses
Our no-deposit bonuses are pretty much free money. Think about it… all you need to do is punch in a coupon code and voila! We'll send you some cash in the form of a bonus that you can then use to boost your winning odds. Tempted? Excited? Keen to learn more? Here are our favourite no-deposit bonuses: 
10FREE Chip– Get 10 free spins to use on any pokie simply by using the code upon joining PlayCroco
$100 free bonus CrocoBoost– Slurp down a $100 freebie come Friday and kick off your weekend with a win
CrocoSpins – Scoop up daily free spins (with the number of free spins changing from day to day)
2. Chase big wins with progressive slot machines
Progressive jackpot pokies have made some of your fellow punters mega rich! Games like Aztec's Millions, Megasaur and Shopping Spree II are popular for this very reason.
They offer larger jackpots because the jackpot amount is connected to other casinos and punters. It also increases with every non-winning spin, which means that every wayward wager contributes to the jackpot size. And the more players that play, the more money for you when it eventually goes off!
3. Hone your skills with free slots
Did you know that every online casino pokie comes with a free demo version? Well, you would if you had of read our facts about pokies!
In any case, games with a demo version give you an opportunity to hone your skills. They also give you a chance to find out whether a pokie is for you and uncover new titles! Unfortunately… there's a catch. Because these games are free, you can't actually win any money. Sorry 'bout that… bit of a bummer we know!
4. Know which slots are worth it
If you're going through a win drought, then maybe it's time to take the hint and switch up your pokies!
Some titles have better RTPs which means that the house edge is smaller, while progressives offer a bigger jackpot (as we've already discussed). Play around a bit until you find a pokie that feel warm. Then you'll know it's time to sink your claws in and hang around until you bag a winner!
5. Join the VIP Loyalty Program
Making extra money at an online casino is possible, thanks to a little something called VIP rewards! In case you didn't know, PlayCroco runs an epic loyalty program that includes cashbacks, special perks, daily bonuses and special rewards! In short, it's an epic way to score additional cash during your PlayCroco journey. Because as you well know… Mr. Croco has got your back.
6. Try different slot machines
Slot are fun but don't forget to keep trying different casino games! Sometimes a big win comes up when you least expect...
7. There's no such thing as a lucky rabbit's foot
It can be tempting to believe in superstitions. They essentially give you something to lean back on or draw confidence from…
But don't forget that we create our own luck… simply by preparing for and knuckling down when you find a hot slot. Plus, random number generators (RNGs) dictate the outcome of spins to a large extent, so throw that lucky rabbit foot away! It's starting to stink…
8. Check bonus requirements and playthrough
Take it from us… you should probably read the bonus requirements or playthrough for each bonus.
By doing so you'll know exactly what you need to wager in order to cashout on a particular bonus. You can also shop around for the best bonuses to make the most out of your extra cash. The more clever you are with bonus requirements and playthroughs, the more you confidently you can play!
9. Play slot machines that pique your interest
We already touched on this earlier, but it's worth mentioning again!
One of the biggest tips we can give you when it comes to slot machine strategies is to play machines that you have an interest in. It really makes such a big difference! Trust us on that. It will allow you to play a pokie or slot machine for longer and therefore give you increased odds on payouts! In short, much fun and more prizes…
10. Manage your bankroll
Finally, the last slot machine strategy that we want to give you is to manage your bankroll…
Never spend what you can't afford and always keep a record of how much you wager throughout at session. By keeping track of your deposits and your payouts you can better optimise your pokie playing experience! Patterns will eventually appear and you can use these to better determine which pokies are right for you!
Slot machine strategies for our top 3 games 🍒
We just off the phone to Mr. Croco… and we think we convinced him. Convinced him of what? Well, he's given us the inside scoop on his favourite slot machine strategies for PlayCroco top 3 pokies. So here they are. Laid bare for you to use… enjoy them and don't forget to thank Mr. Croco (by winning)!
Plentiful Treasure
Since this title isn't a progressive pokie, but it doesn't have four fixed jackpots. Your main goal should be to try and trigger these, with a secondary goal to trigger the Free Spins feature!
When you do this, you win 8 free spins instantly with only high-paying symbols appearing. Then there's the Pearl wild, which can also award a x5 multiplier. The best part about Plentiful Treasure? The jackpot bonus round is interactive, which adds an extra layer of fun. The Free Spins feature can also be retriggered AND there's a 50,000-coin top award!
Diamond Fiesta
Like Plentiful Treasure, Diamond Fiesta doesn't have a progressive jackpot. But it does have a non-progressive jackpot worth 800-times your stake. This won't make you rich, however, there's a number of other rewards that you should aim for!
One of these is the expanding reels that also increase the symbols to 8x4! After that there's the Jackpot Diamond bonus. This gives you 6 free spins. We suggest upping your bet so that you can go into this bonus round full steam ahead. It also boasts sticky wilds and infinite additional respins that can further your winnings!
Cash Bandits 3
Cash Bandits 3 will make you think on your feet, because there's so much going on. The easiest way to win is to line up between 2 and 5 matching symbols!
This could lead to a 5,000-coin top award, with wild Robbers that can increase your odds of winning by linking combos. In addition to this, there are two random jackpots that you should put in your sights. But if we're being honest, we recommend trying to steal that Vault Feature! All you need to do is hit 3, 4 or 5 scatters to start it.
You'll then be asked to crack a safe. If you manage to pull this off, the money will surely be all yours. That's because you could score up to 390 free spins with a x23 multiplier!
$10 FREE CHIP
Try it out for free!
Code: 10FREE
Available for new players only. Coupon can only be used once. Max cashout $180.

More articles 📗

👉 Create your PlayCroco casino account for FREE today:
If you don't have an account create yours here.
Click on the "Coupon" button if you're using a mobile device or head to Cashier if you're using your computer
Redeem your welcome bonus: coupon PLAYCROCO - 200% bonus up to $5000
Grab your free $50 treat: coupon PLAYCOOL
Start playing and have fun!