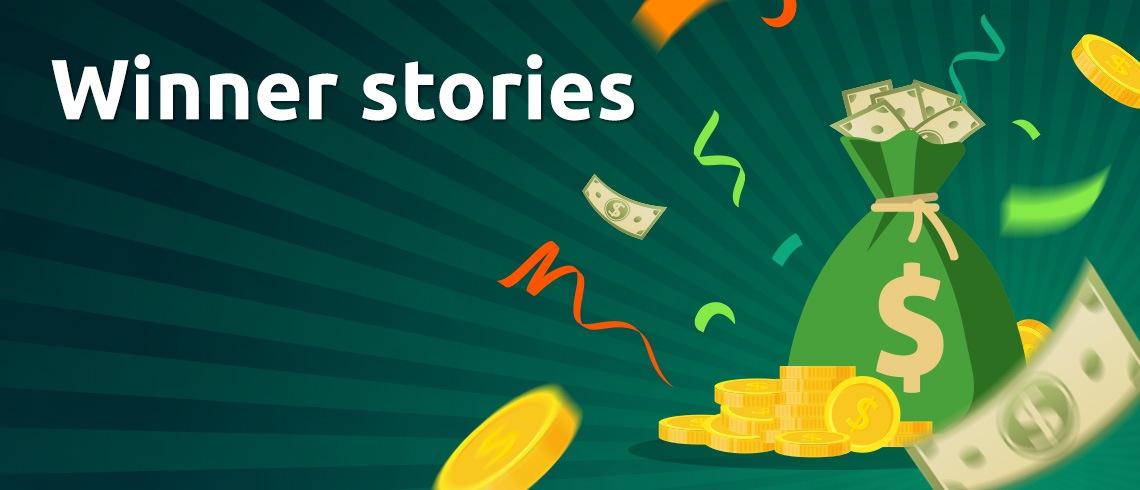 From the guy that woke up to some absolutely bubbling wins to the lovely hairstylist who gave a great cut and received a good (and very lucrative) online casino tip in return...
Surprise, surprise 🎁
Donna Gower from Sydney – $14,564 on Bubble Bubble 2
Croco ain't a fan of waking up early. He's normally out at night hanging with some of his nocturnal mates like you. Sometimes though he manages to catch the sunrise! And when he does, he's never disappointed. Donna Gower, on the other hand, loves getting up early… and especially now that it has earned her a massive win!
To set the scene, Donna is one of our longest PlayCroco casino members and signed up in April 2020. She also loves waking up early to watch the sunrise from the beachside cliffs near her home. Donna does this pretty much every single morning. You could say that it's part of her routine. On one particular morning in early February though, the rain and clouds made going to watch the sunrise a big no-no…
So, instead of springing out of bed, she decided to grab her iPhone and see what PlayCroco casino had on offer! Low and behold the first real money online pokie she came across was Bubble Bubble 2.
Donna then proceeded to deposit some real money using bitcoin and claim our bitcoin deposit bonus. After spinning the pokie reels she activated the Ultra Bewitched round. On the third spin she triggered the Wilder Witches feature. Then before she knew it, Donna had amassed a tidy little win amount worth $15,000.
After nearly falling out of bed with surprise, Donna composed herself and even managed to hit the spin button a few more times. We've since reached out to Donna to ask her how the win is treating her a few weeks on. Donna's answer? The win has changed her life in more ways than one!
She fixed a bad scratch on her car, bought her daughter a new push bike and put some cash away for a post-covid holiday. Oh… and she's still getting up to go watch the sunrise. These days though she always goes to PlayCroco first before rolling out of bed!
Work hard, win harder! 💰
Andy Bailey-Smith from Perth – $28,100 on Frog Fortunes
While Croco isn't a fan of waking up early, he is a fan of working at his namesake online casino. He loves the comradery and the legendary colleagues at PlayCroco. What can we say? We're known to be pretty darn cool But Croco isn't the only person who loves his job. Meet Andrew Bailey-Smith – the IT guy that won $28,100 on Frog Fortunes!
Andy started his IT business a couple of years ago. Then the pandemic hit and like all small businesses, things went a little bit sideways for our mate Andy.
Now, Andy could've tucked tail like a scared gator and closed shop. No one would've blamed him! Instead, he dug deep and worked even harder to grow his business online to great success! But even the most dedicated workers need a break.
To Andy, we're an island of fun, payouts and guaranteed entertainment in a sea of uncertainty. Ok… maybe that's a bit excessive. But like many other players looking for a quick break from reality, Andy sees us as a place he can go to relax and maybe win some money… which is exactly what he did in February!
As you may already know Frog Fortunes is one of our speciality pokies. What makes it so special? Well, that would be the fact that it has exploding symbols and cascading reels. For Andy, this is what attracted him in the first place. It's not often you can head deep into the jungle and blow up some slot reels with a wise old frog!
But we digress. Andy, who tells us it was a Friday arvo when he won, pulled up Frog Fortunes while winding down from the week. After switching his attention between the news and PlayCroco, he finally dedicated a few consecutive minutes to playing Frog Fortunes.
What happened then was that some exploding symbols counted down to zero. They then blew up to reveal a winning combo and initiate the Cascading Reels feature. After that… the wins just kept coming and coming and coming.
The main reason for this incredible accumulation of wins is that there's actually no limit to how many payouts you can link together in Frog Fortunes! Andy was of course thrilled with the result.
After all… $28,100 on Frog Fortunes is one of the largest PlayCroco payouts on this online pokie.
Beginner's luck 🍀
Julissa Magoulias from Nimbin – $22,000 on Achilles Deluxe
Achilles was one of PlayCroco's most popular online pokies when it was first released. Then Achilles Deluxe came along and completely changed the scene! One new member that noticed its arrival on our shores was Julissa Magoulias – a hairdresser that recently signed up to PlayCroco only to win $22,000 on Achilles Deluxe!
We called Julissa a few weeks ago to talk to her about her win. Needless to say, she was still brimming with excitement! As the story goes, Julissa was told to try PlayCroco by one of her regular customers (a legend… we're sure). She then pulled up the PlayCroco website and created an account while she was on her lunchbreak that very same day!
Of course, one of the first online pokies that she came across was Achilles Deluxe. And since she'd only just watched the hit Brad Pitt movie Troy a few nights prior, there was some part of her that thought "this must be a sign"…
Now, you might already know a little bit about Achilles Deluxe. But Julissa had no idea how it worked, what it offered and whether she was even going to like it. Still, she loaded her account for the very first time using a Neosurf pre-paid voucher, doubled her casino deposit with the corresponding Neosurf bonus and spun those Achilles Deluxe pokie reels!
It didn't take long before she'd racked up a tidy little $350 win thanks to the Minor jackpot. Julissa then capitalised on her run of beginner's luck by upping her stake. Her boldness was quickly rewarded with 25 free spins at x3…
It was on the 10th free spin that she finally hit the big money, netting just over $22,000 and nearly falling off the salon chair in the process!

👉 Create your PlayCroco casino account for FREE today:
If you don't have an account create yours here.
Click on the "Coupon" button if you're using a mobile device or head to Cashier if you're using your computer
Redeem your welcome bonus: coupon PLAYCROCO - 200% bonus up to $5000
Grab your free $50 treat: coupon PLAYCOOL
Start playing and have fun!